I want to participate
Reimagine
Football
In March 2023, the next Reimagine Football challenge will open!
> In the meantime, you can submit your solution to the open box. Do you have a solution that can be interesting for the Football Innovation Platform? Create an account on the platform and submit your solution now!
> Do you want to stay up to date about the upcoming themed challenges? Follow us on LinkedIn and create an account on the platform.
> With Reimagine Football, startups, scaleups and other organisations can interact about their solution on our online platform with industry experts. The most promising solutions will be piloted or implemented in a stadium, club, or league environment.
Previous themed challenges
We are looking for smart innovations to reimagine football in the context of various themed challenges. Work with us in the sport and entertainment business to scale your solution across Europe.
Through Reimagine Football, we invite you and your team to work with us to tackle relevant challenges in the football industry such as sustainability and fan engagement and to turn your first-class solutions and development roadmaps into reality. The Football Innovation Platform could be your implementation environment, helping you to showcase and test your solution across Europe!
WHAT'S IN IT
FOR ME?
The Football Innovation Platform includes the Royal Netherlands Football Association KNVB, the Johan Cruijff ArenA in Amsterdam, UEFA, City Football Group, and AFC Ajax. It can be your vehicle to implementation by key players in the industry. Our members are offering space, guidance, and resources to successfully co-develop a proof of concept and implement your solution. Our collaboration could take on many forms and we will work with each selected team to identify the best fit with their solution and market. We respect ownership of intellectual property rights. You can read about our approach to intellectual property here.
Ready to join? Go to our collaborative innovation platform to join our community and submit your solution.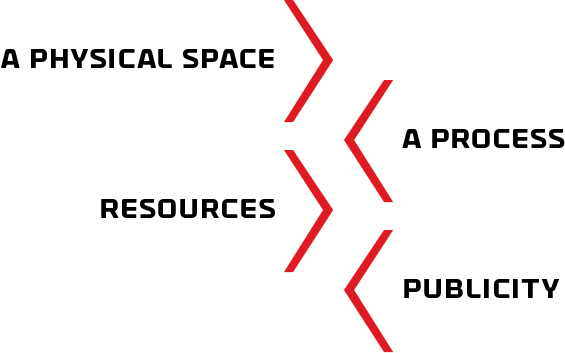 A physical space
Develop your solution at the venue or possibly competitions' locations of one of the Football Innovation Platform partners with access to innovative facilities
Process
Support by relevant partners to help you deliver and further develop your solution
Resources
Possibility to receive technological, consulting and financial resources to support your roadmap
Publicity
Active communication by the Football Innovation Platform about your solution: both online and on stadium- or event related conferences worldwide
In January 2023, the next Reimagine Football challenge will open!
You are invited to submit your solutions on our open innovation platform. On the platform, our experts will work with you to improve your solution and to explore a potential fit with the Football Innovation Platform. The teams with the most promising solutions are invited to join the Collaboration Event. Here, selected organisations and their solutions will be chosen to continue to work with the Football Innovation Platform and enter the trial phase. But be aware, if your solution directly has a good fit with the goals of one of the Football Innovation platform members, you can potentially be selected earlier. So, submit your solution as soon as possible!
During the trial phase, you have the opportunity to work with the various leading organisations in global football, as equal partners to implement and showcase your current solution. Your solution might be the match that we want!
Reimagine Football with us and submit your solution here!
Frequently Asked Questions