Reimagine Football builds on the methodologies developed for the open innovation in football by the Football Innovation Platform members, including Change the Game by the Johan Cruijff ArenA, Ajax and KNVB, the City Startup Challenge by City Football Group, and the UEFA Start-Up Challenge and Open Innovation scheme.
Engage: Collaborate with leading Dutch football organisations (including KNVB, Johan Cruijff ArenA, and AFC Ajax) and like-minded innovators.
Access Our Broad Network: Our platform is accessible to the entire football community and enables knowledge sharing and to stimulate cross-industry cooperation. As a participant, you can meet and collaborate with industry experts, like-minded innovators, idea challengers in the field, potential users, and many more.
Accelerate Growth: Via our innovation platform, you can directly interact with leading experts from various disciplines and efficiently collect feedback. This enables you to better shape your proposition and accelerate your development.
Gain Credibility: Participants can gain recognition and increase brand awareness, which are crucial for attract new clients in the future. Reimagine Football enables an easy accessible challenge programme and platform in which active communication and openness is stimulated.
Implementation Opportunity: If you solution is selected by one or more partners of Reimagine Football, you will be invited to discuss next steps. These next steps will focus on potential piloting or implementation in a stadium, club, or league environment. This will also open doors to possible subsidy programs that can support your development.
Create Real Impact: Innovation should bring positive social impact. Our themed challenges aim to drive concrete social impact in the football industry through improving fan experiences, adopting greener practices, and so on.
WHAT'S IN IT
FOR ME?
Reimagine Football is initiated by the Royal Netherlands Football Association KNVB, the Johan Cruijff ArenA in Amsterdam, and AFC Ajax. Reimagine Football can be your vehicle to implementation by key players in the industry. As stepping stone towards the broader European football industry, our members are offering space, guidance, and resources to successfully co-develop a proof of concept and implement your solution. Future collaboration could take on many forms and we will work with each selected team to identify the best fit with their solution and market. We respect ownership of intellectual property rights. You can read about our approach to intellectual property here
Ready to join? Go to our collaborative innovation platform to join our community and submit your solution.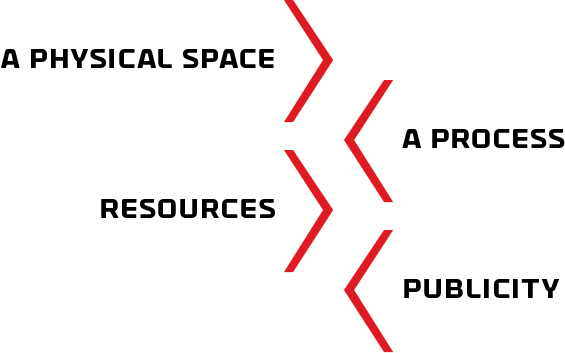 A physical space
Develop your solution at the venue or possibly competitions' locations of one of the Football Innovation Platform partners with access to innovative facilities
Process
Support by relevant partners to help you deliver and further develop your solution
Resources
Possibility to receive technological, consulting and financial resources to support your roadmap
Publicity
Active communication by the Football Innovation Platform about your solution: both online and on stadium- or event related conferences worldwide
Find out more about some of the previous participants: